Reserved/ Huggins



Silver Collar
Male

This handsome boy has been reserved and is no longer available.

This sweet boy is too cute. He loves the ceiling fans and enjoys the music playing in the puppy room. He likes to visit with his mom but really enjoys wrestling with his brothers. He enjoys dinner time and is very excited when it rolls around.
This puppy is $2500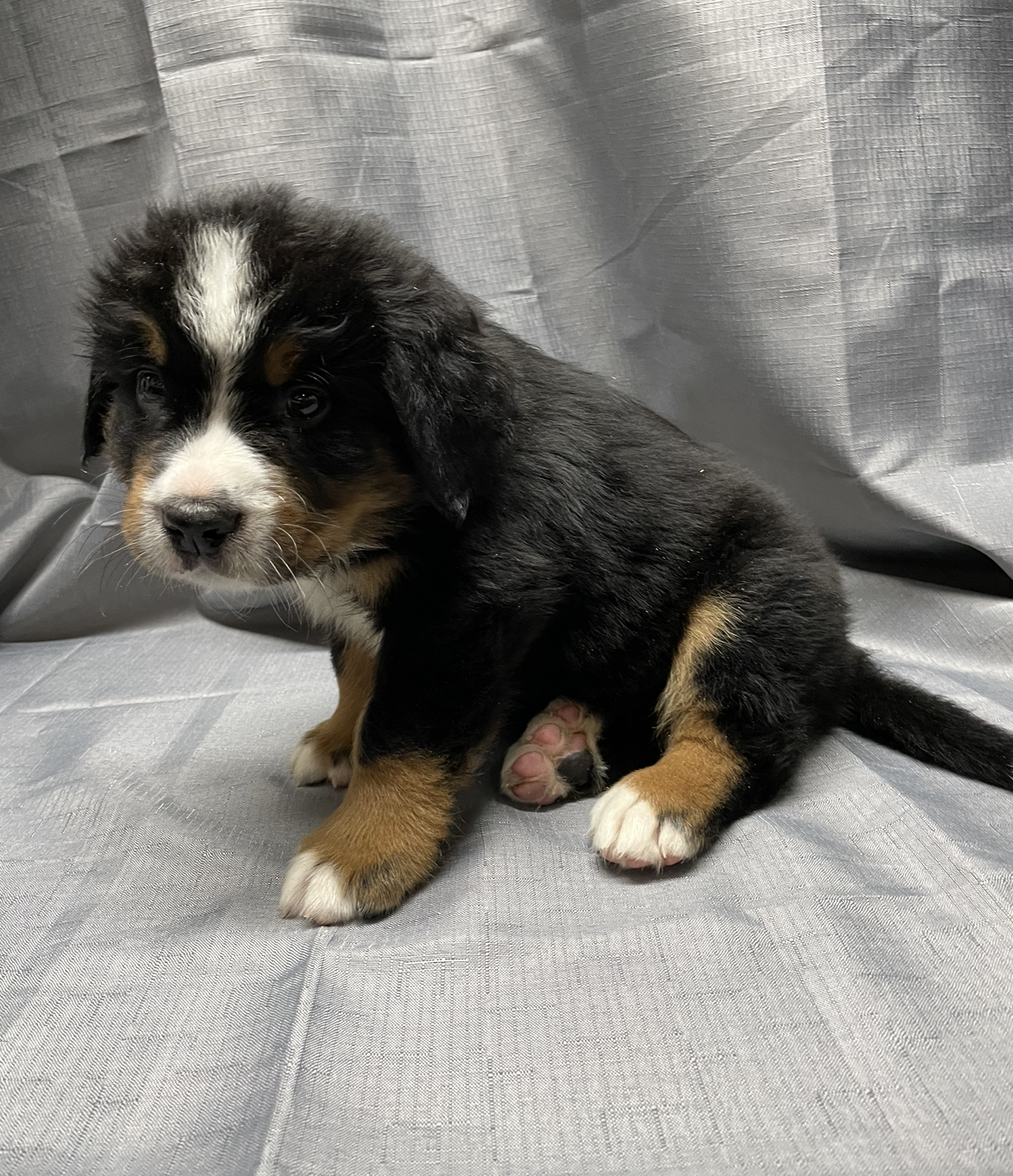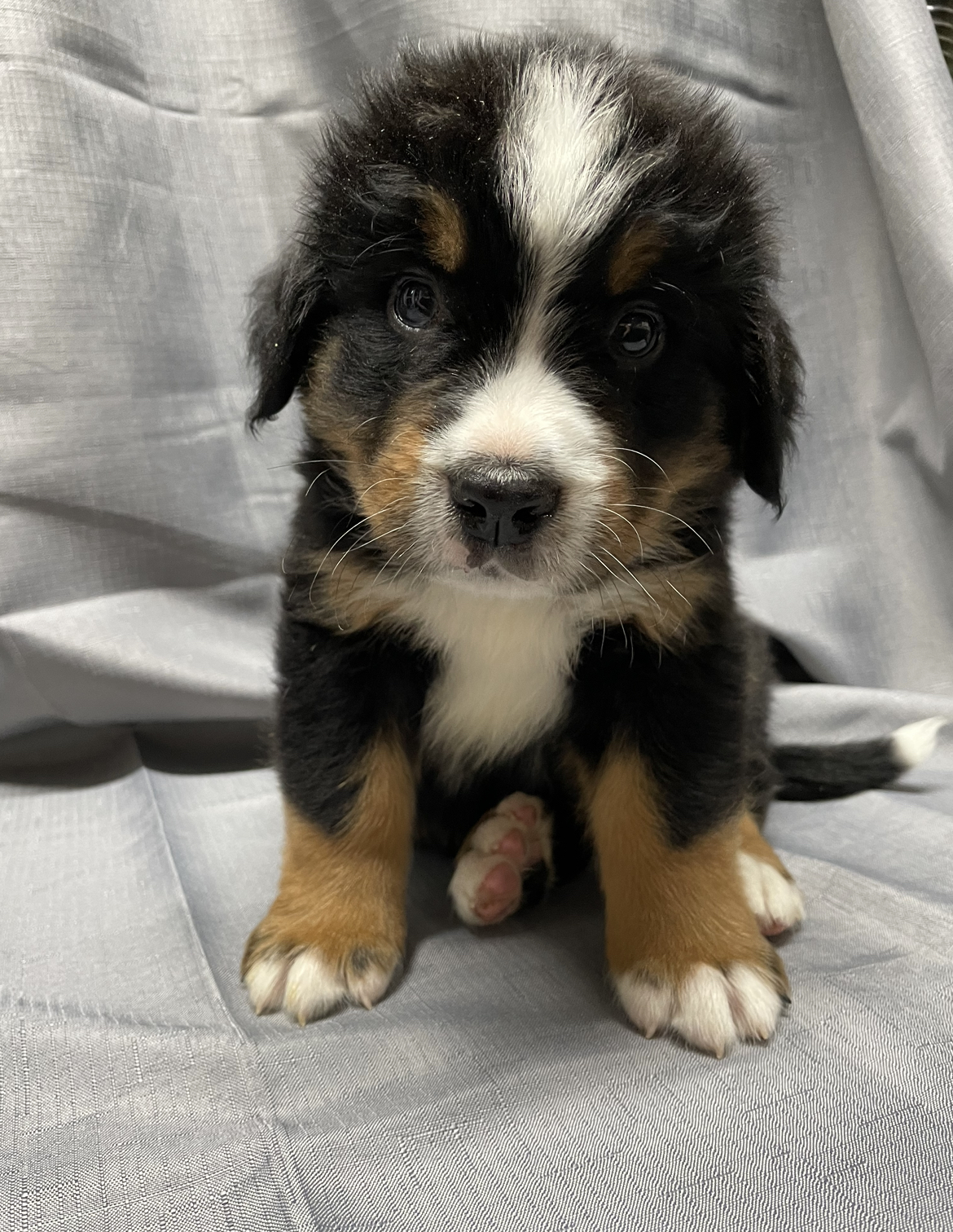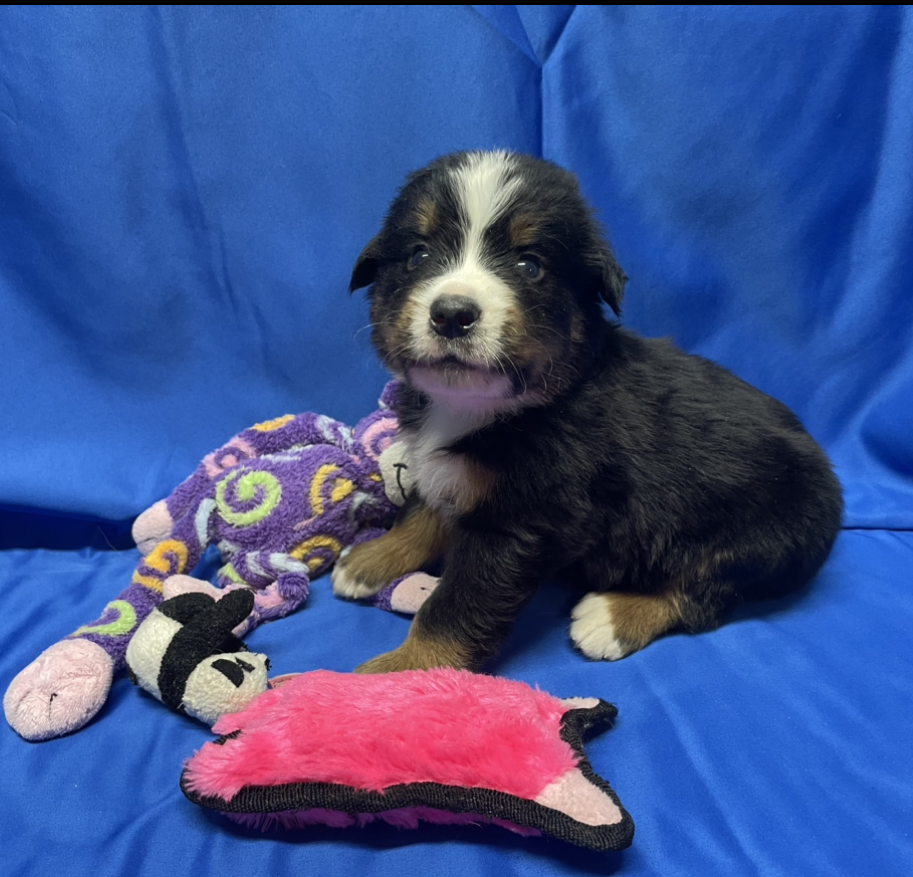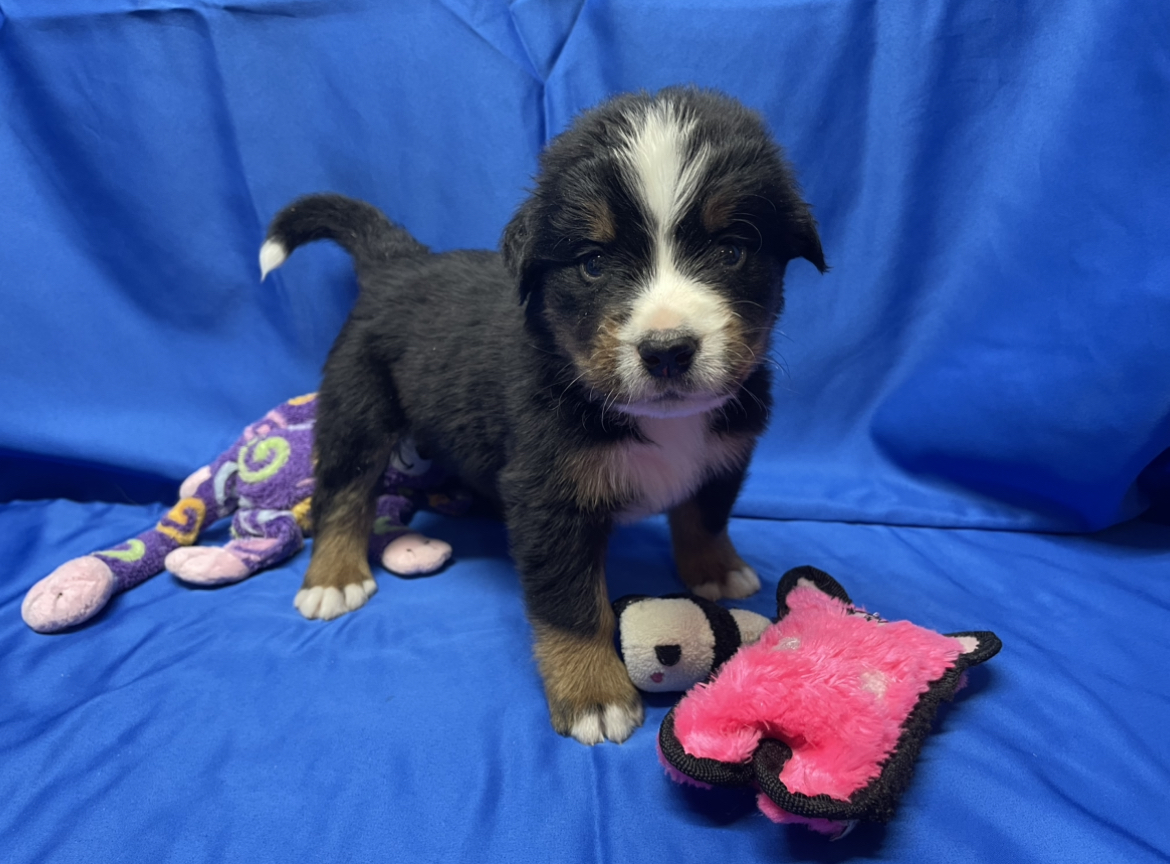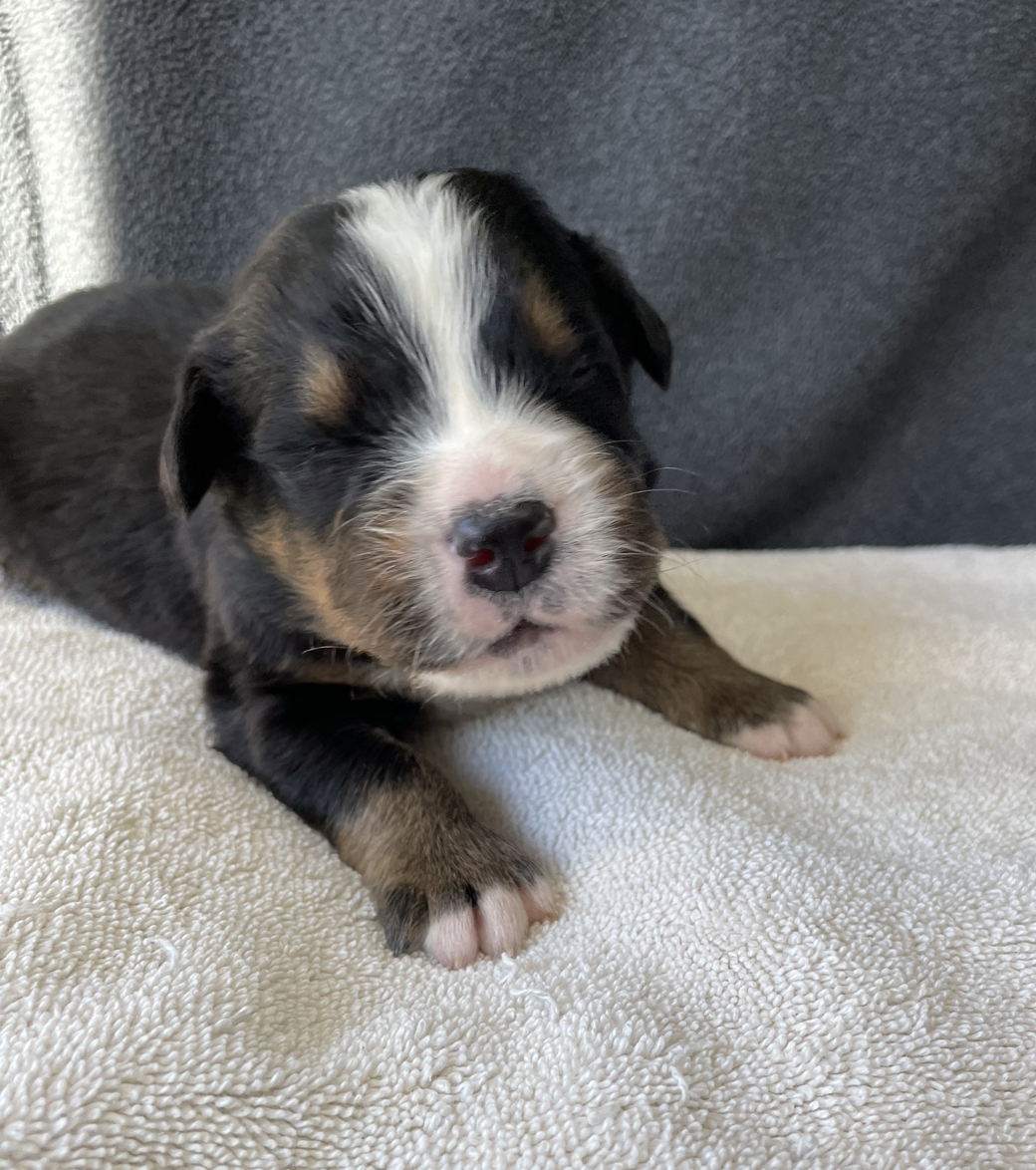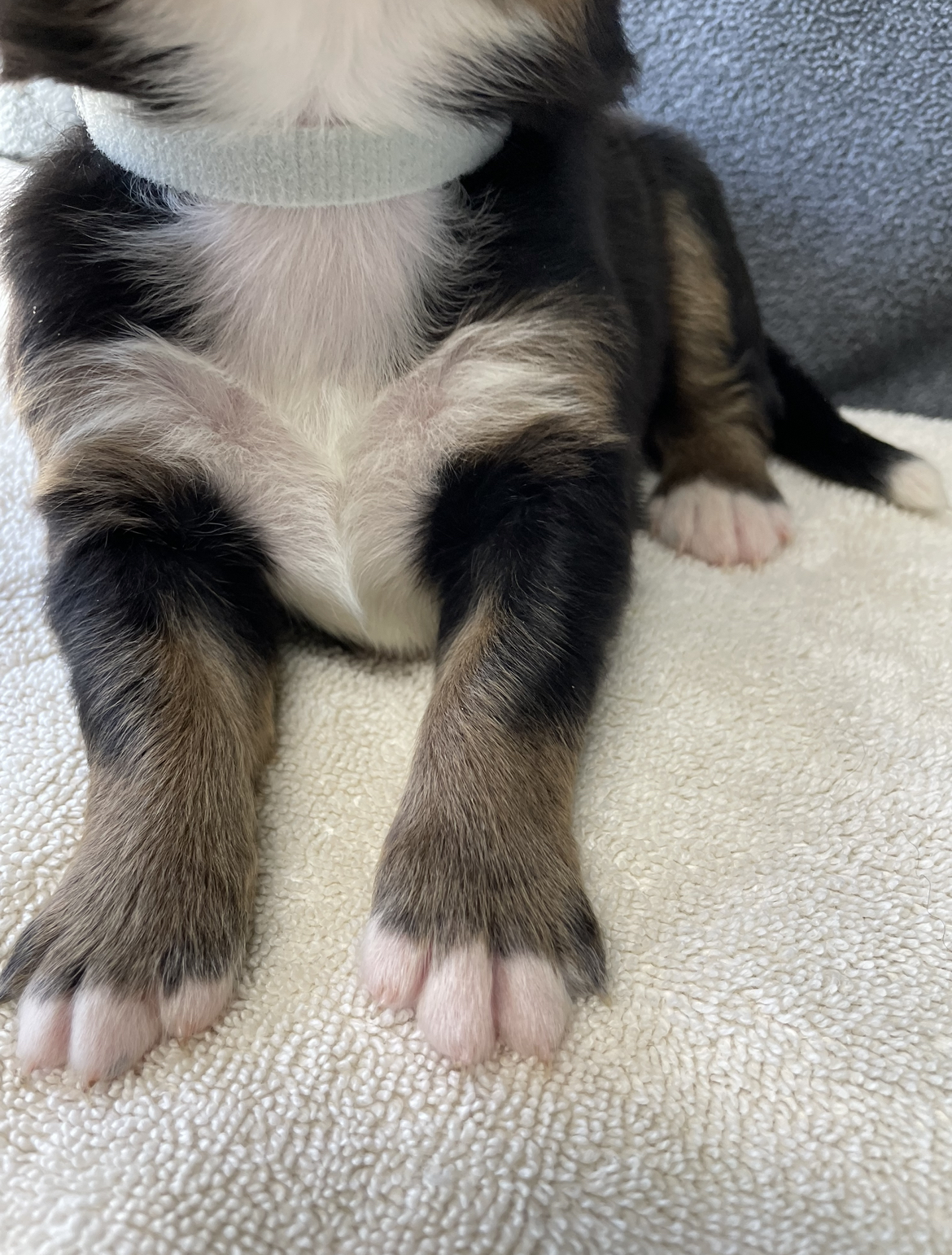 Before you decide to reserve a pup, Please be sure to thoroughly research the BMD (Bernese Mountain Dog), talk to your vet and check out everything you can about the health, history and traits of any breed of dog you plan to take home. Every breed of dog has unique personalities, health risks and requirements. Berners are large breed dogs who do require daily exercise, good nutrition, clean water, regular vet checkups and should be taught at the minimum basic commands. Please feel free to ask me any questions you may have about the BMD breed, training, feeding, health issues and grooming requirements. We want our families to be happy with our babies and are always happy to answer questions. Our pups are registered with the American Kennel Club. All of our Pups and adults are up to date on all vaccinations, dewormings and have been microchipped. All of our pups come with a written spay/neuter contract, vet health record, leash & harness, favorite toy, scented towel and are pre-spoiled for your convenience. Pups are $2500 w/ limited AKC reg. We require a $500 non-refundable deposit to reserve a pup. Our pups have been microchipped with an AKC reunite chip. AKC registration will be sent to you once your pup has been spayed/neutered.