Reserved /Beans

"Miss Lashes"
Purple Collar female


This puppy is $1500
Color: Salt & Pepper

This beautiful girl has been reserved and is no longer available. Miss Lashes gets her name due to her long, dark eyelashes that most ladies would kill to have. This gorgeous girl wears our Purple Collar (she outgrew the pink one). She is so uniquely colored. She is a dark salt & pepper. She should lighten up as she matures to a beautiful silver. She is so calm and chilled out. She is the absolute love bug of the litter and is happy and content to sit in your lap or lay next to you. She is so calm and easy going for her baths and grooming. She likes to lay on her back while we brush her tummy. Her passions are pup cups (doggie ice cream), squeeky toys, her bed and the occasional zoomies around the living room. She had her tail docked and dew claws removed by our veterinarian. She has been vet examined, given all age appropriate vaccinations, dewormings and has bee micro chipped. She has been micro chipped with an AKC Reunite micro chip with a preregistered lifetime enrollment. She has started potty training & crate training. She will come with a puppy starter kit, contract, health record, supplements, food, water, leash & collar, toys and her bed.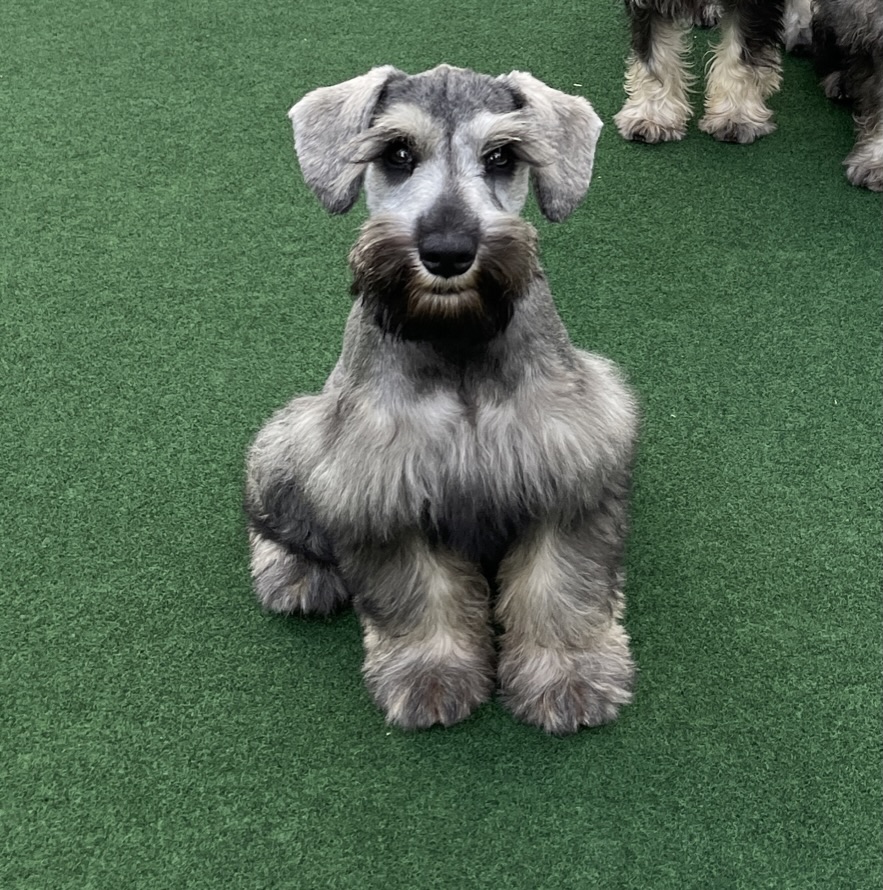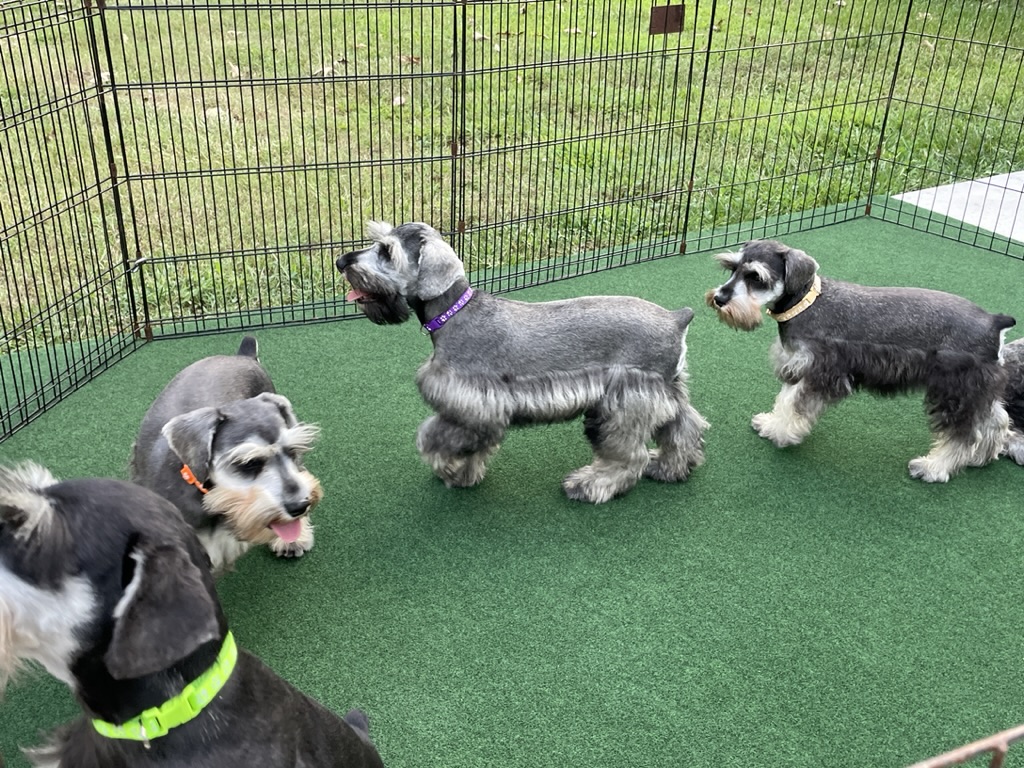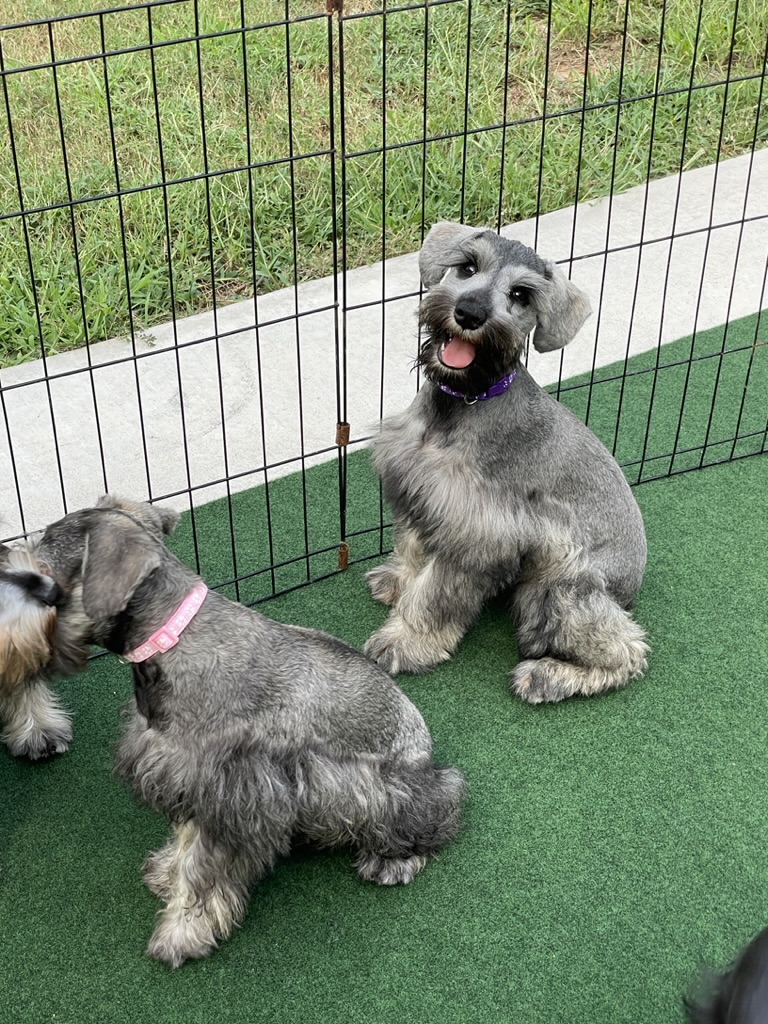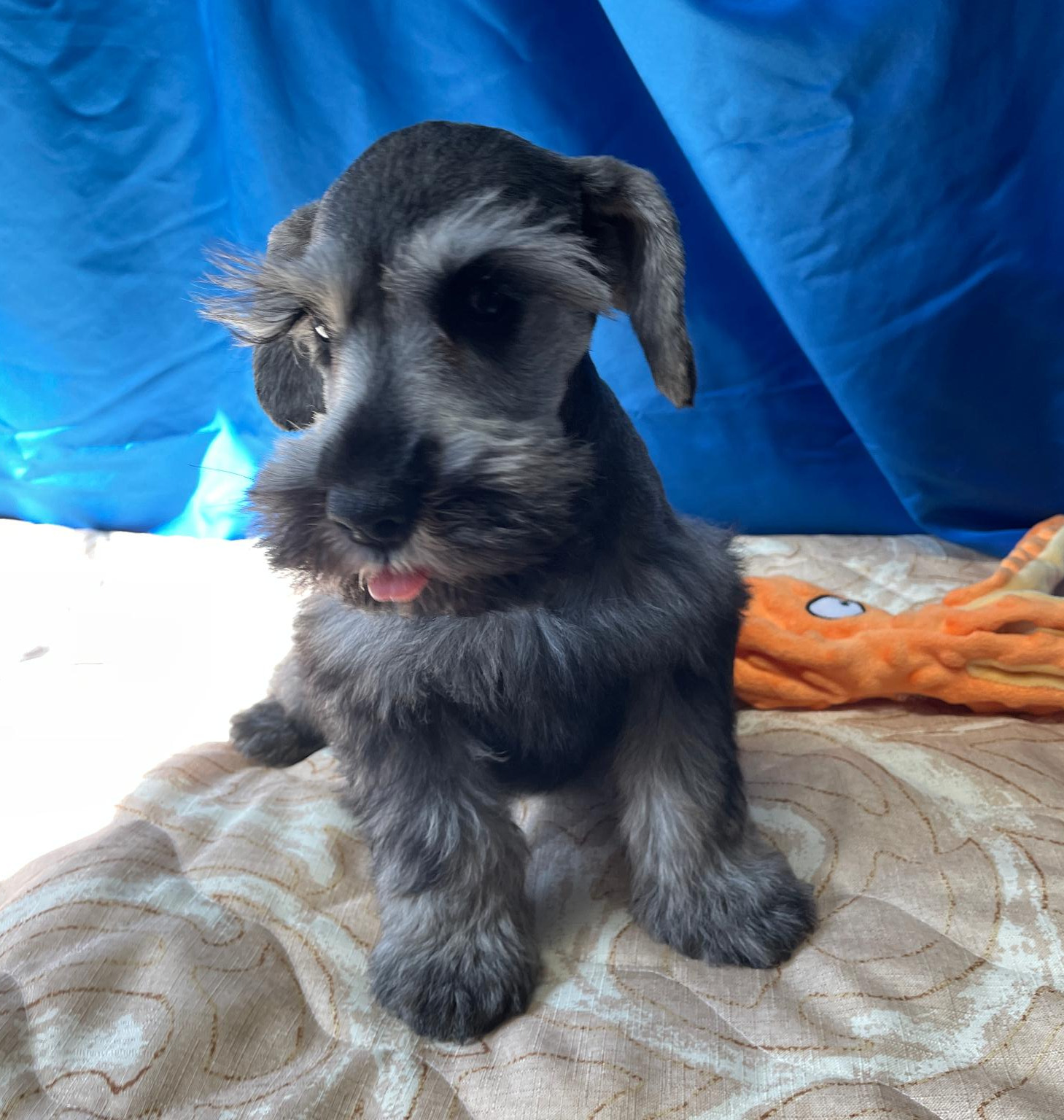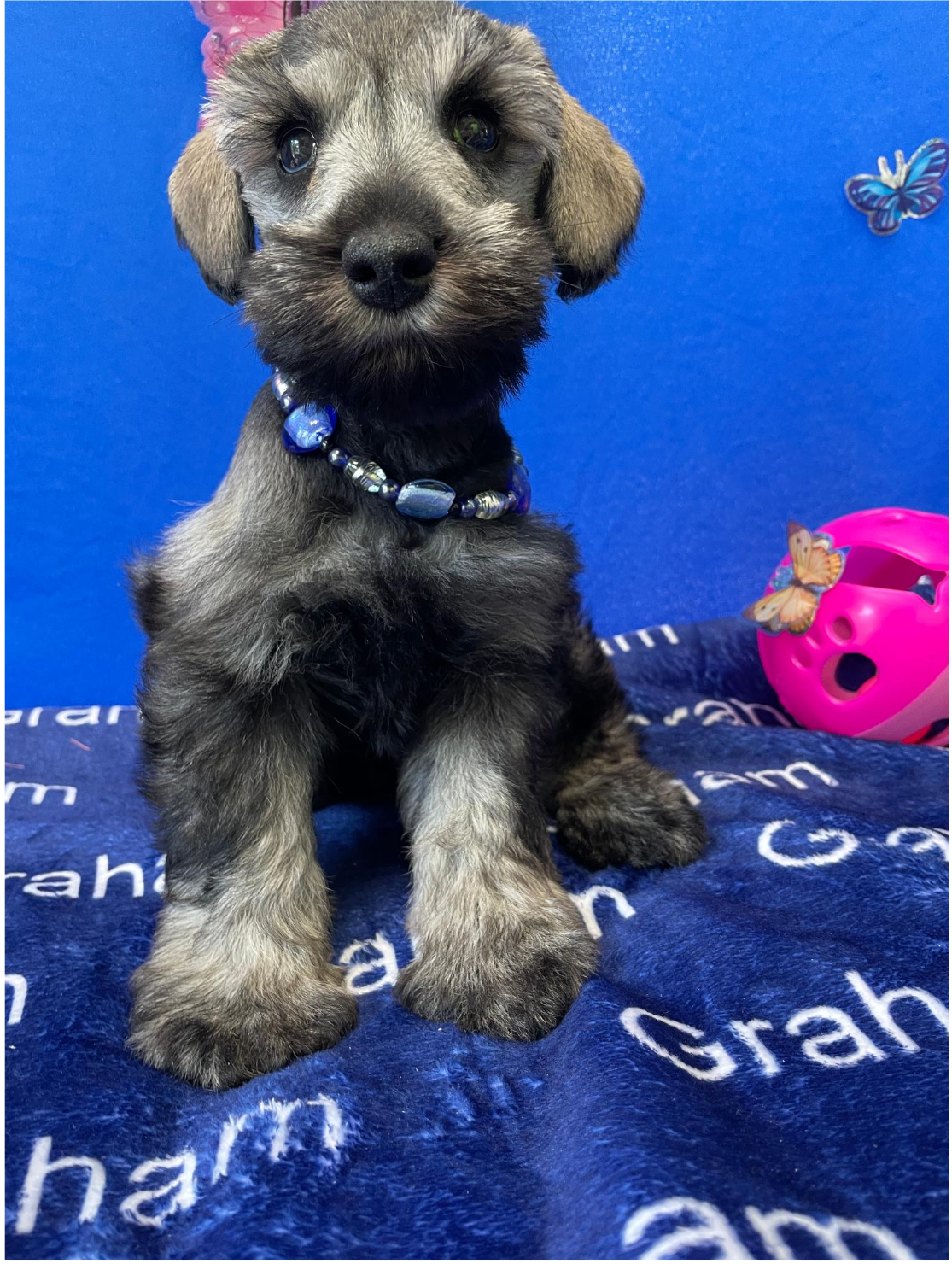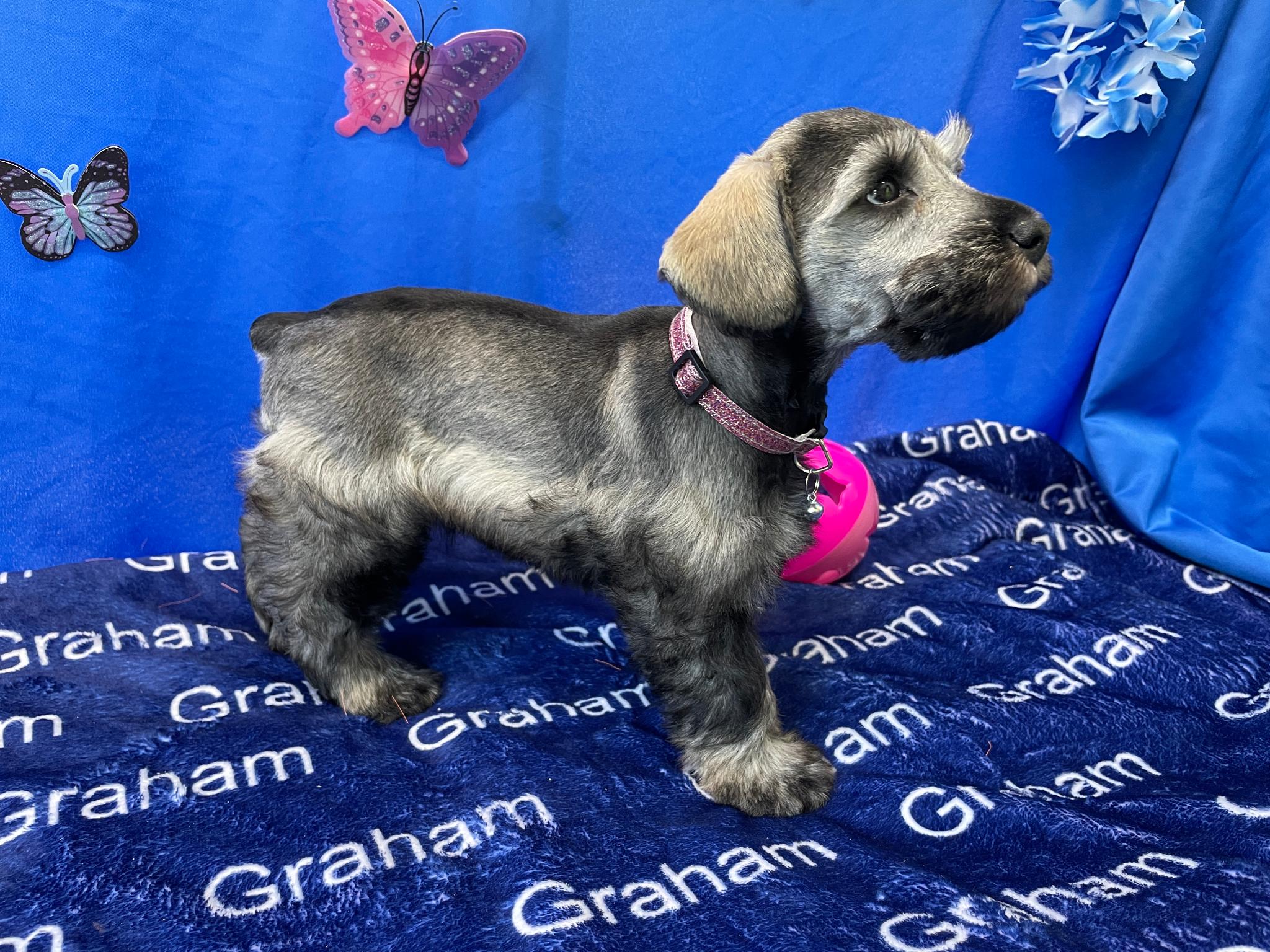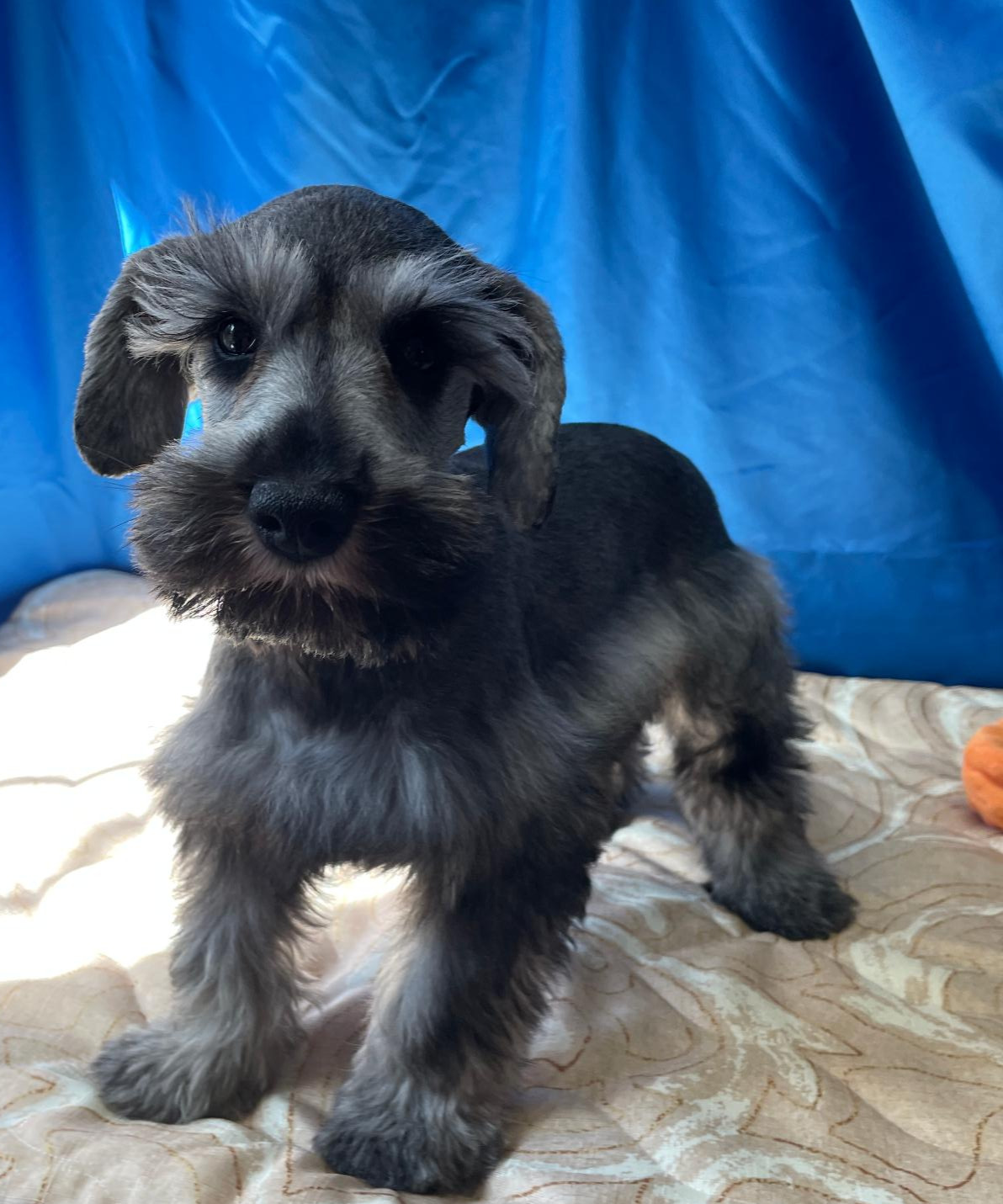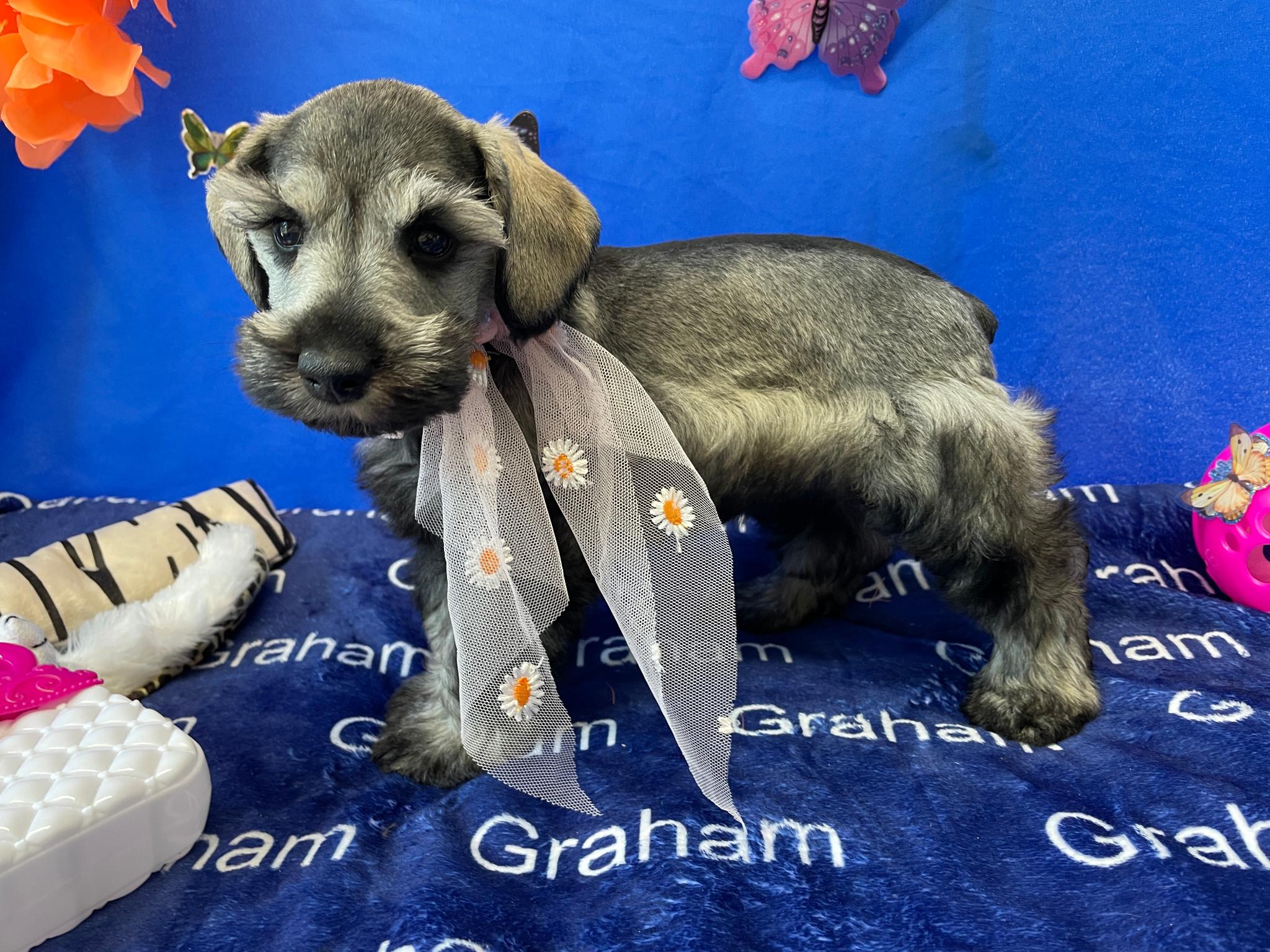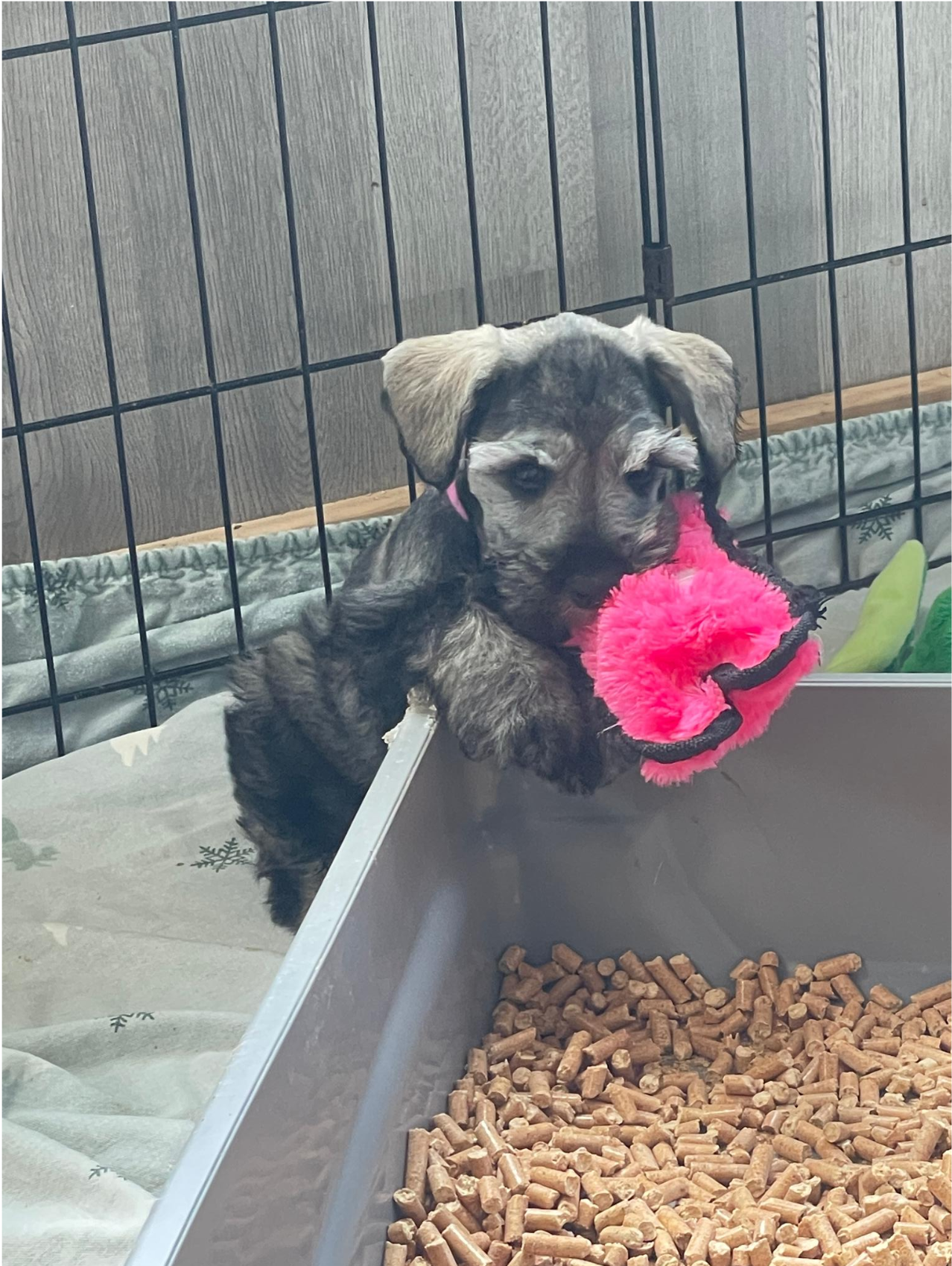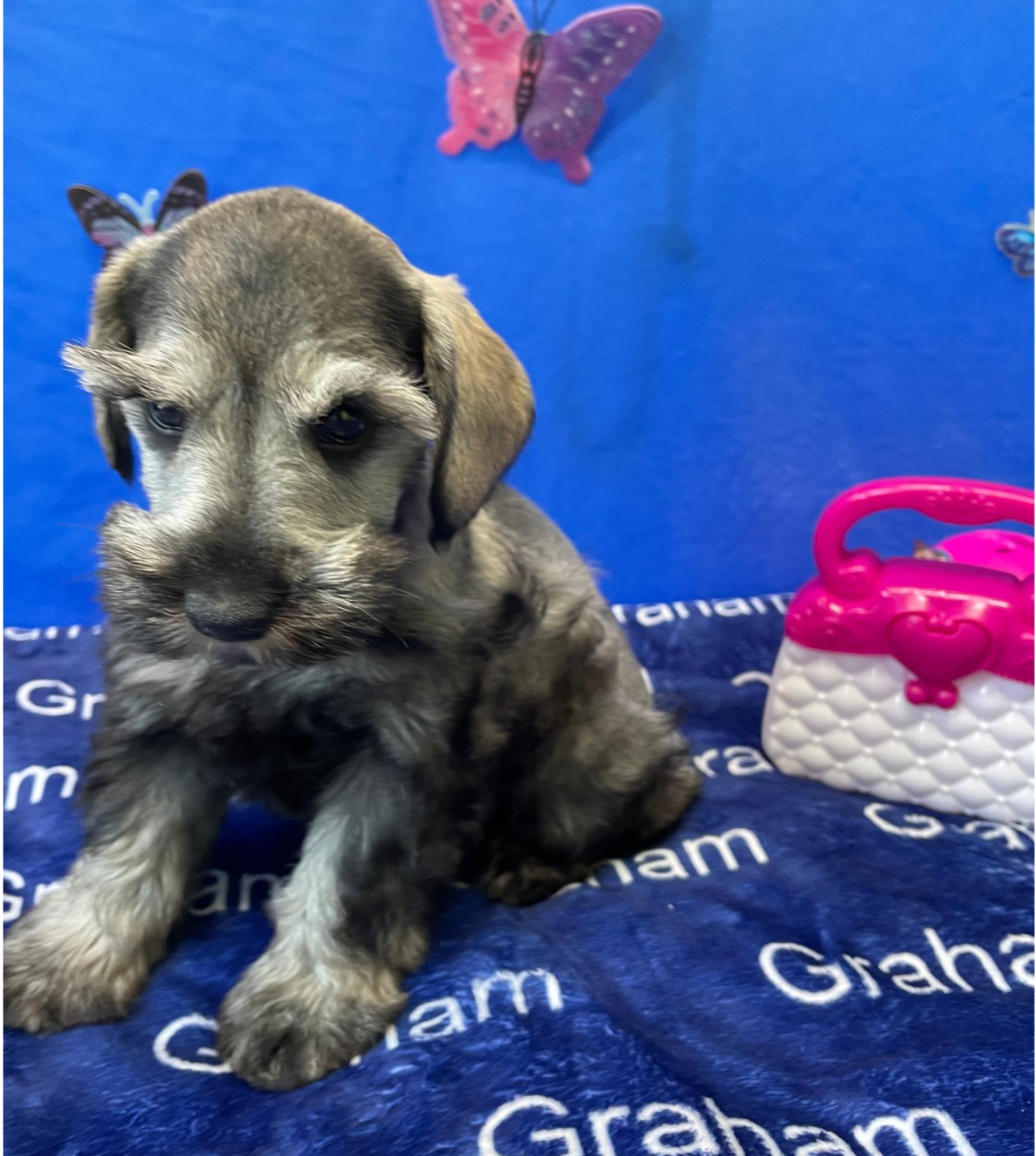 Before you decide to reserve a pup, Please be sure to thoroughly research the MS (Miniature Schnauzer), talk to your vet and check out everything you can about the health, history and traits of any breed of dog you plan to take home. Every breed of dog has unique personalities, health risks and requirements. miniature Schnauzers are small breed dogs who do require daily exercise, good nutrition, clean water, regular vet checkups and should be taught at the minimum basic commands. Please feel free to ask me any questions you may have about the MS breed, training, feeding, health issues and grooming requirements. We want our families to be happy with our babies and are always happy to answer questions. Our pups are registered with the American Kennel Club. All of our Pups and adults are up to date on all vaccinations, de-wormings and have been microchipped. All of our pups come with a written spay/neuter contract, vet health record, leash & harness, favorite toy, scented towel and are pre-spoiled for your convenience. Pups are $1500 to $1800 w/ limited AKC reg. We require a $500 non-refundable deposit to reserve a pup. Our pups have been microchipped with an AKC reunite chip. AKC registration will be sent to you once your pup has been spayed/neutered.