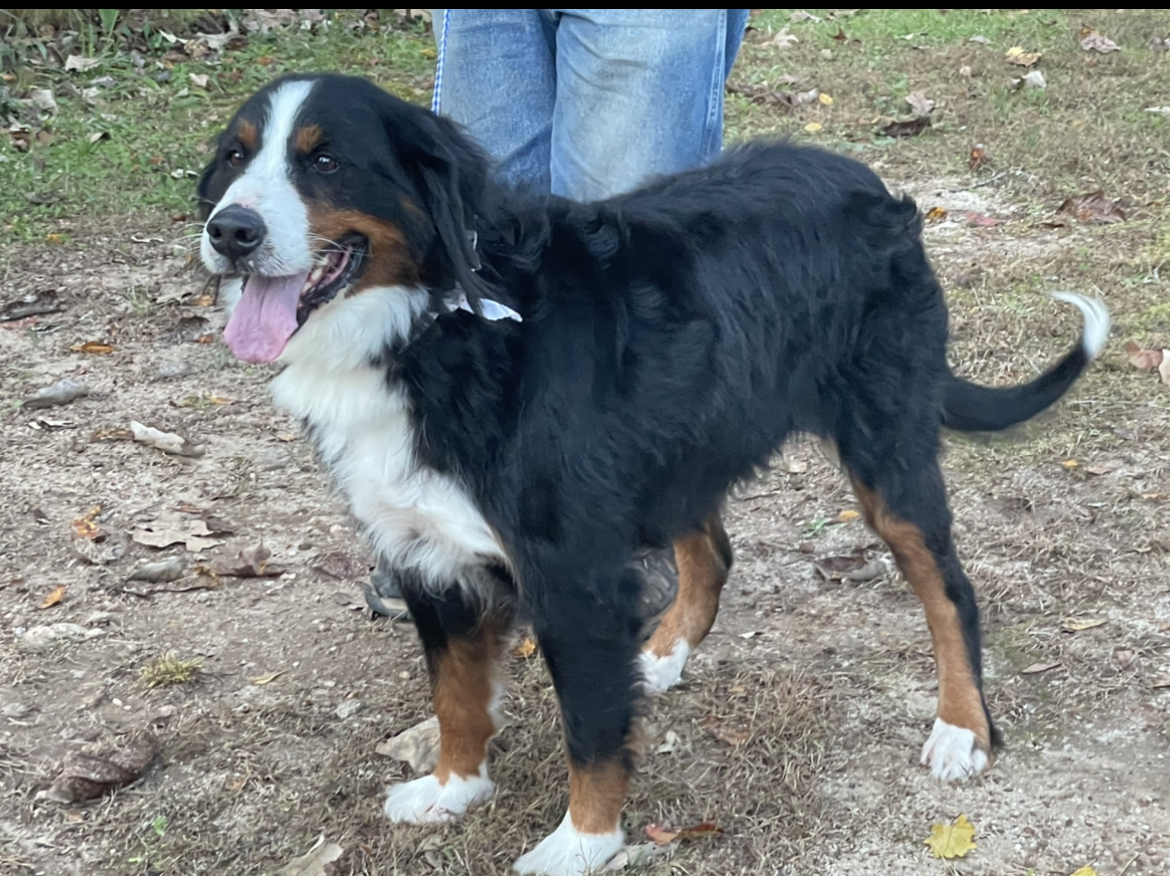 WOF SMOKEY MOUNTAIN PENELOPE
AKA "PENELOPE"
Penelope has retired.


Penelope was born here on our farm to our Sweet Lexis. She has always been a favorite to everyone who meets her. Penelope absolutely loves to play in the water and will make a mess of herself and everyone within splashing distance. She is a big "ham" here on the farm. She is a shadow to my husband who retired in 2019 and loves to ride on the ATV with him while he is doing farm chores. Penelope loves babies and will collect stuffed animals from the play yard to bring to her whelping box in the evenings to sleep with. She enjoys being both indoors and out. She is a big girl with a wonderful, easy to manage coat that does not have a lot of dense undercoat. Penelope will come to the front door and ring the doorbell to be let in when she chooses. Penelope has recently become afraid of loud noises (or neighbor loves to shoot off guns and tannerite) and will seek shelter or a place to hide from them or during thunderstorms.
Penelope is good with family members and has always been polite around children. She is not good with cats or goats. Penelope has been spayed and is free to a select home. Please feel free to call us at 706-540-9738 for more information on Penelope.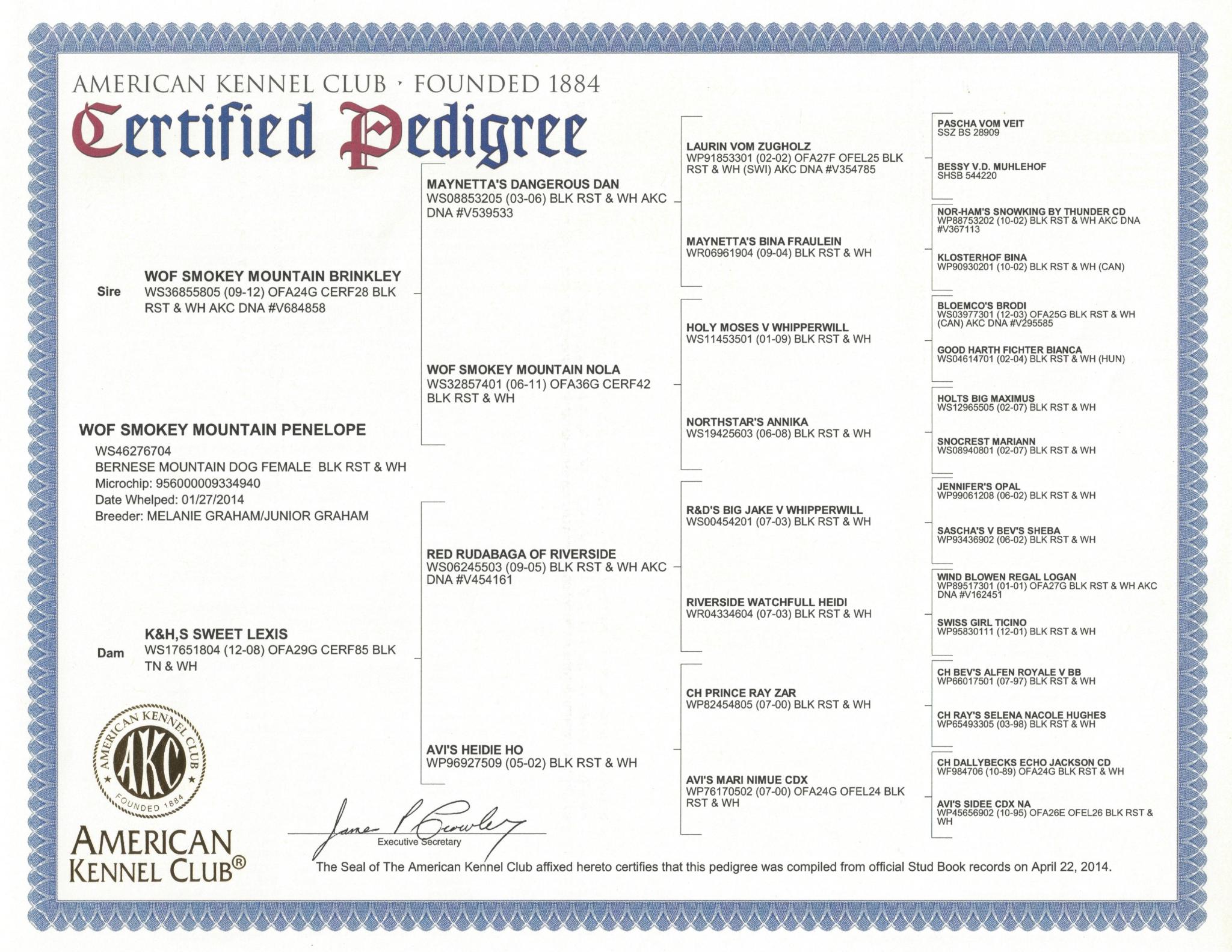 OFA
CERF
evaluation
certificate

OFA
PATELLAR
evaluation
certificate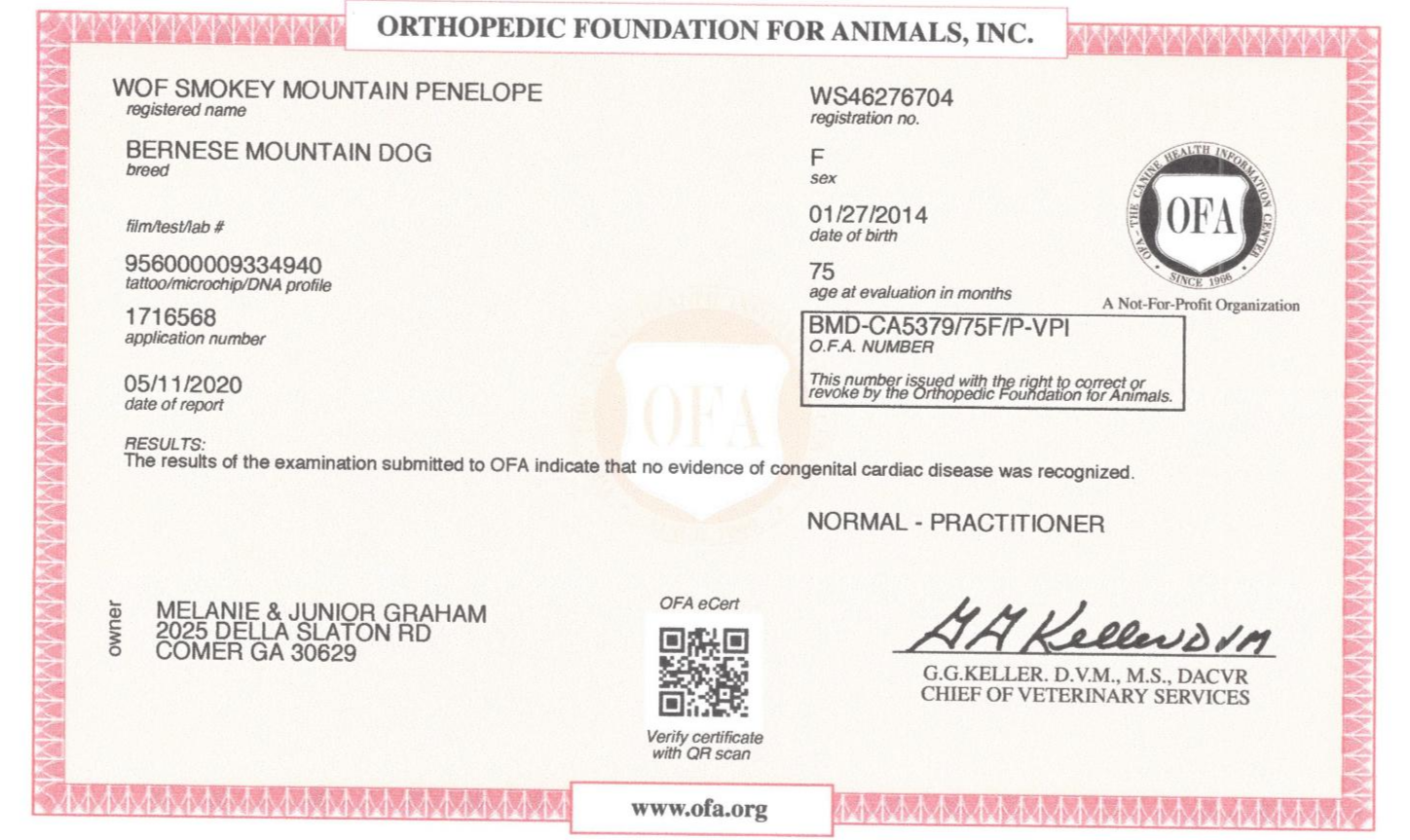 OFA
CARDIAC
evaluation
certificate